The Ebbingkwartier, or Ebbinge Quarter, is the most trendy neighborhood of Groningen. It's located just outside the city center and kinda got it's own little center. You can find many great things to do in the Ebbingekwartier like eating from kitchens from all around the world & drink coffee, shop at boutiques, and check out some graffiti.
Restaurant tips at the Ebbingekwartier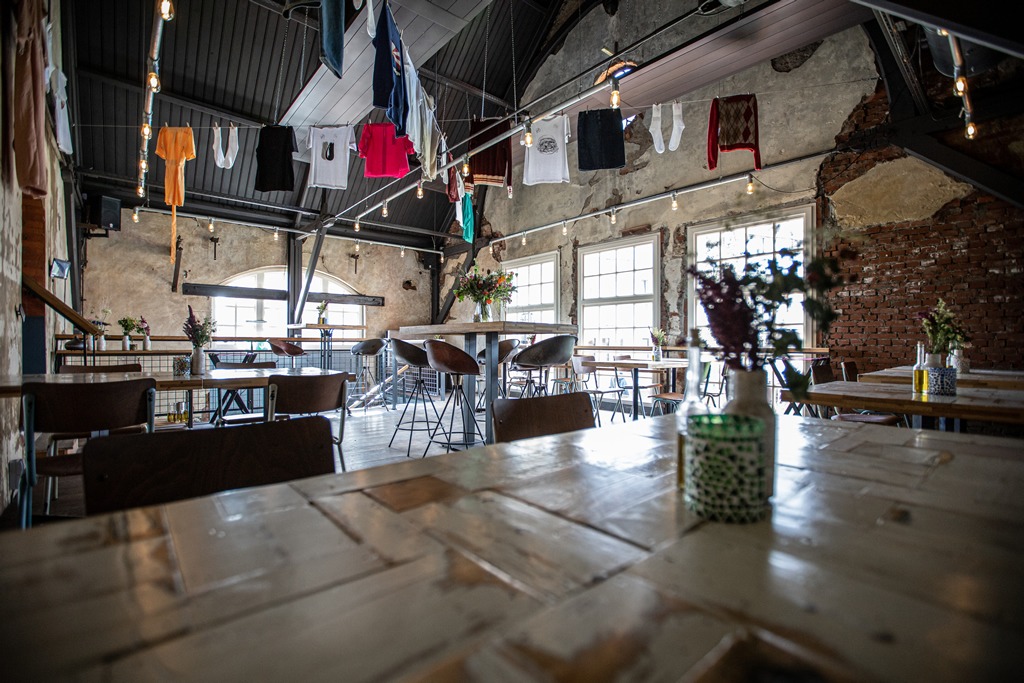 FLO
Florentin or FLO is an Israelian restaurant where you can eat like a fine gentleman or woman. From goat cheese creme brulee to sea bass and falafel. On the beats of a live DJ. At dinner, we get a paper the size of the table that is slowly filled with cheesecake, fruit, pieces of chocolate cake, mouse, and other goodies.
The Commons Groningen
Not a place to eat for hours but just to grab a quick bite. You'll see it at the menu as well: the Mediterranean-inspired menu offers dishes such as Catalan mussels, spicy lentils with rice, and salmon rillette with bread. Although The Pool is part of The Student Hotel, the menu is usually not student-friendly.
Hotel tips at the Ebbingekwartier
The Student Hotel
Want to stay at a trendy hotel in the Ebbinge Quarter? The Student Hotel offers hotel guests and students a short stay. The rooms are stylish. playful and there's full-service amenities t
You can sleep at The Student Hotel from  € 97.29 in a Double Room.
Book the Student Hotel easily via Booking.com
Simplon Youth hotel
Want a really affordable low-budget stay in Groningen? Stay at the Simplon hotel. This hostel offers apartments, private rooms, and dormitories.
You can sleep at Simplon from €19,45 in a dorm and for €70 in a 2p. apartment.
Book Simplon easily via Booking.com