You want to stay close to the center of Groningen, but in a somehow special Airbnb. We've got the best places to stay at in Groningen. Before you book these apartments: if you never tried Airbnb before, use our link to create your account to get a discount of 25 dollar on your first stay with Airbnb. You're welcome!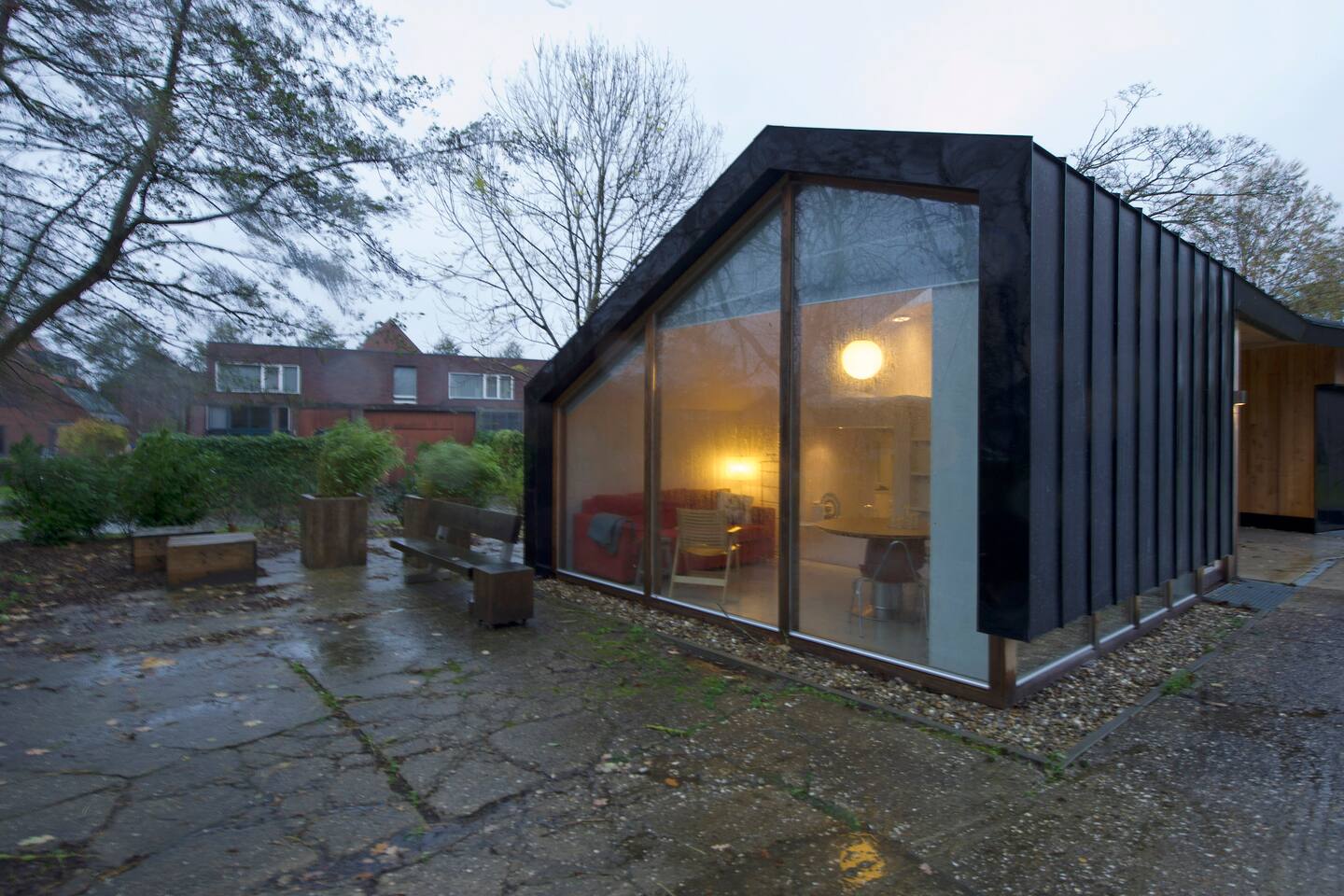 Sleep close to a nature reserve
This studio has an award winning architecture and is just a few steps away from the nature reserve De Onlanden, the Paterswoldse Meer and the famous hiking trail Pieterpad (that runs through the whole Netherlands). The Studio has a spacious double bed with a view of the stars. A steep staircase must be climbed to het to the bed, so be careful. In the lower end of the apartment is a pantry and the bathroom with a toilet. The space is very light and spacious and perfect for a get away in Groningen!
Prices: from 80 euro a night
Check the apartment over here!
Stay in an authentic Dutch cottage
Within just a stone's throw from the famous Noorderplantsoen,you'll find this authentic skipper's cottage from 1882. The cottage is located in one of the cutest streets of Groningen and definetely not a standard place, but extraordinary, quirky and furnished with care. This Airbnb is located in the heart of the famous Noorderplantsoen, close to the biggest summer Festival Noorderzon, held every year in August.
I can assure you it's the best place, since we also live in a skippers cottage in the heart of the Noorderplantsoen.
Prices: from 40 euro a night
Sleep on a boat
Sleep like a lot of locals do; in a boathouse and with all the luxury on board. You could call it a water villa located in the middle of the Groningen marina. The boat is located at just a 7 minutes walking distance from the Central Station and 5 minutes walk from the bustling city life of Groningen.
Prices: from 115 euro a night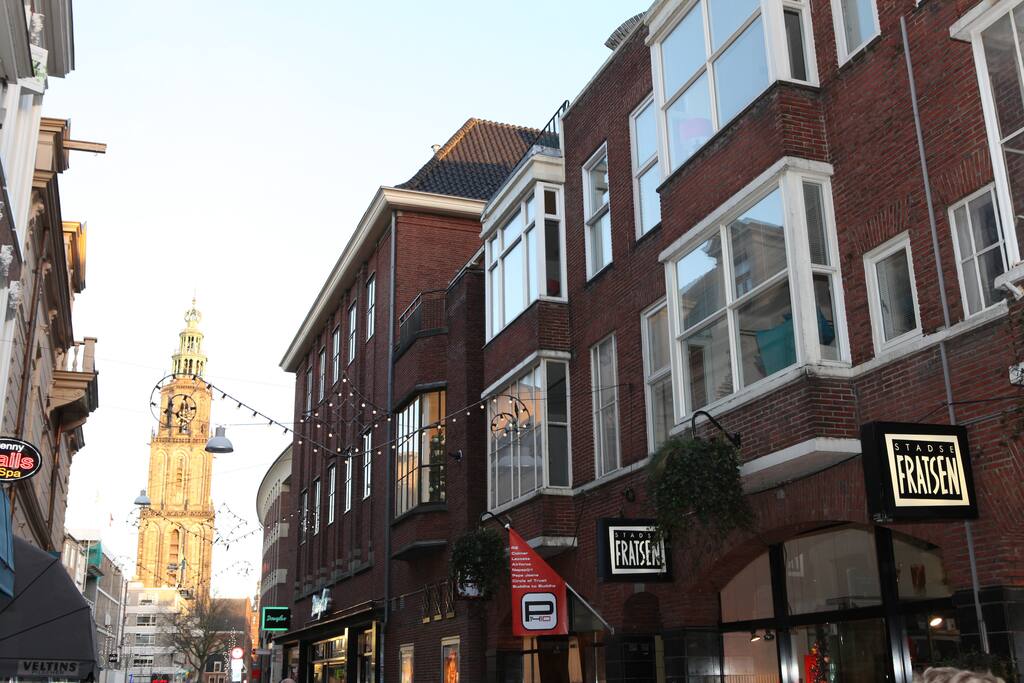 Stay at a stonethrow's from the Martini Tower
This renovated apartment is located in the Zwanestraat which has been named "best street op Holland". In this street you'l find great boutiques and cute coffee shops. The apartment is very light, has an equiped kitchen (and is close to the supermarket Alberth Heijn or the cheaper version Aldi) and has a comfortable double bed. Meaning: this is a perfect place for couples wanting to stay in the center of where it all happens. Also: the apartment is located only 8 minutes by foot from the central station.
Prices: from 75 euro a night