Groningen is a great place for a weekend getaway. But you can also stay here for a week and still not get enough of the city. That's why a lot of students stay here after they graduated from University. 
Sleeping on a budget in Groningen: the hostels
A weekend of Groningen doesn't have to be an expensive citytrip. We've got lots of affordable hotels in town and you can also stay in dorms if you wouldn't mind (we have a great one where you stay in a container, keep on reading!).
Simplon youth hotel Groningen Netherlands
Want a really affordable low-budget stay in Groningen? Stay at the Simplon hotel at the boterdiep in the trendy and pretty new Ebbingekwartier. Youth hostel Simplon ha appartments, private rooms and dormitories. Also it's just a 12 minute walk from the 'Grote Markt' in Groningen. The Ebbingekwartier itself has a lot of great places to eat! Check out the district for more tips!
The Simplon also hosts a lot of parties and concerts if you're into that! You can sleep at Simplon from €19,45 in a dorm and for €70 in a 2p. apartment.
Book the Simplon hotel at via Booking.com
Rebel Rebel container hostel Groningen
Rebel Rebel is one of the special hotels in Groningen The Netherlands. Why it's so special? You'll be sleeping in a container at the wolkenfabriek (which means cloud factory). The hostel is situated outside the city centre and you have to cycle about 15 minutes to get here. But when you checked in, you can rent a bike for just €7,50 a day. This hostel is also one of the most sustainable hostels in Groningen because there are water saving shower heads and a pellet stove to warm the water and the owners found a way to sample water from rain and use it to flush the toilets.You'll be sleeping at this hostel from €20 a night!
Boek this eco friendly hostel in Groningen; Rebel Rebel Hostel
Affordable hotels in Groningen
There are a few afforable hotels in Groningen you can stay at. Though affordable is quite a relative definition, we're talking €50- 100 a night.
The University Hotel
In the city centre of Groningen you'll find the University Hotel, which is part of the University of Groningen. This hotel is centered in the middle of the city center at a street named the Kleine Kromme Elleboog. There's lots of great things to do amongs the hotel. You can shop at boutiques, drink a cup of coffee at the best coffee hotspot in Groningen 'Black & Bloom' or have some drinks at the Uurwerker or, situated at the same square, the Pintelier. You have a single room from €66. Book the University hotel at via Booking.com.
The best Airbnb's in Groningen
Never tried Airbnb before? We're giving you discount on your first stay! Click on our link and get 25 euro discount!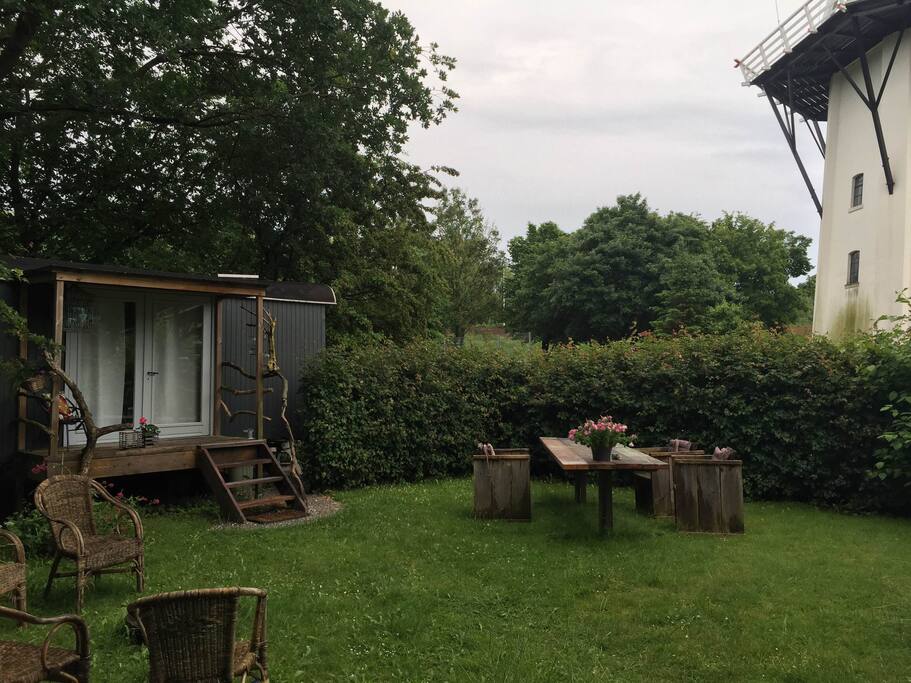 Sleep on a 'stone throw away' from a mill
If you're looking for a special stay in Groningen, tryThe Miller's Daughter located at the Molenplein with a view of the highest mill of Groningen "the Wilhelmina". This Airbnb is one of the best of the Groningen, heck maybe the Netherlands because you're staying at nature reserve "The Koningslaagte" a 10 minute bike ride from Groningen. Bikes are included.
From €72 a night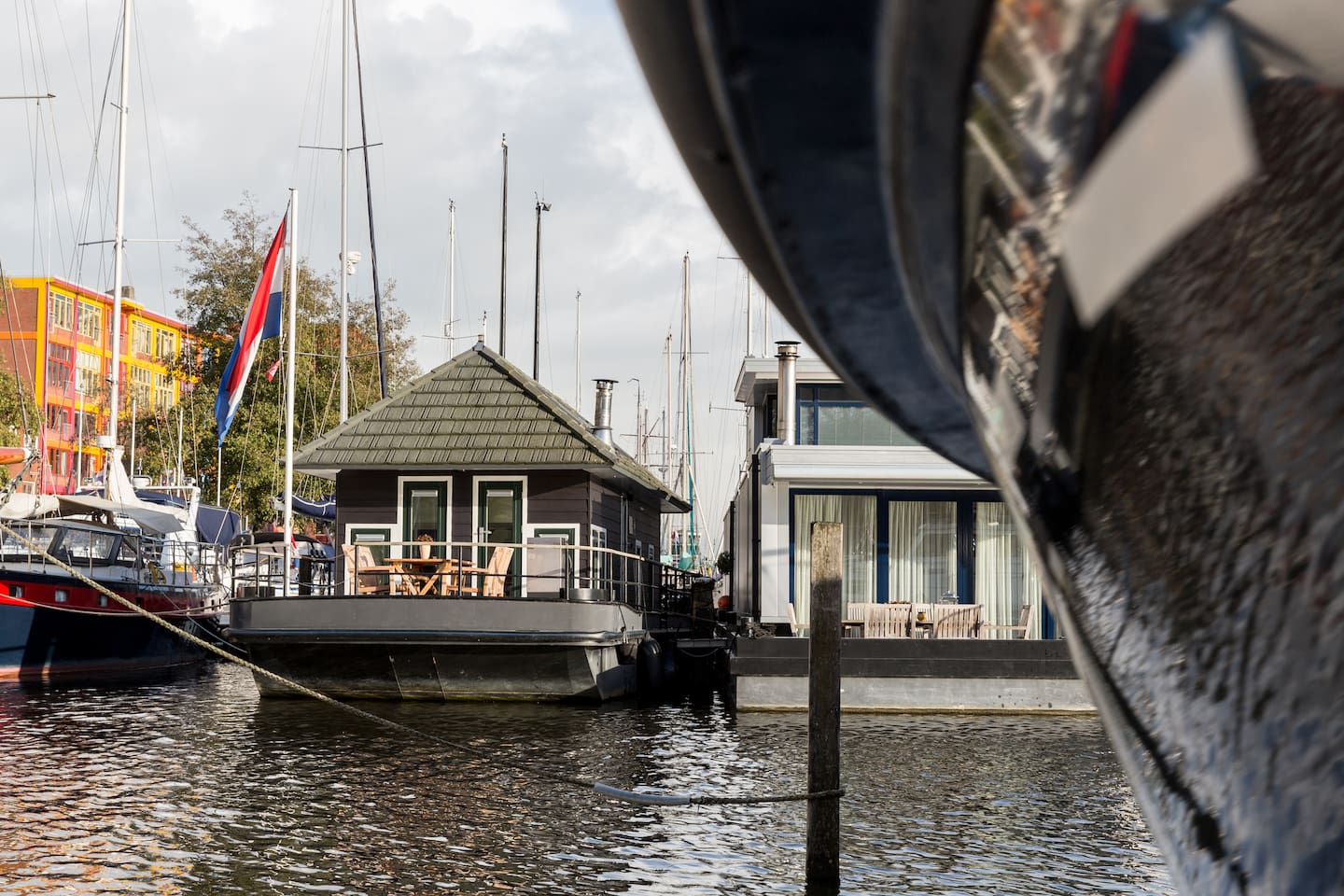 Sleep in a woonboot in Groningen's center
If you ever wanted to sleep on a boat (called woonboot in Dutch) this Airbnb is a must try. You'll be sleeping in a well styled boathouse with all the luxury on the water in the centre of Groningen. Walking from the Central Station will only take you about 7 min. The city life of Groningen is within a 5 min walking distance.
Camping & Couchsurfing
Groningen is also the perfect city to camp and couchsurf. With so many international students, finding a great host for couchsurfing shouldn't be a problem. Want to camp for free? Try Kardinge, there's a parking lot you can camp for free*. Try call Kardinge or e-mail them, details can be found at their website.
*you only have to pay tourists taxes.